OWL-Plantation System Business Intelligence released version 2.0
May, 11 2016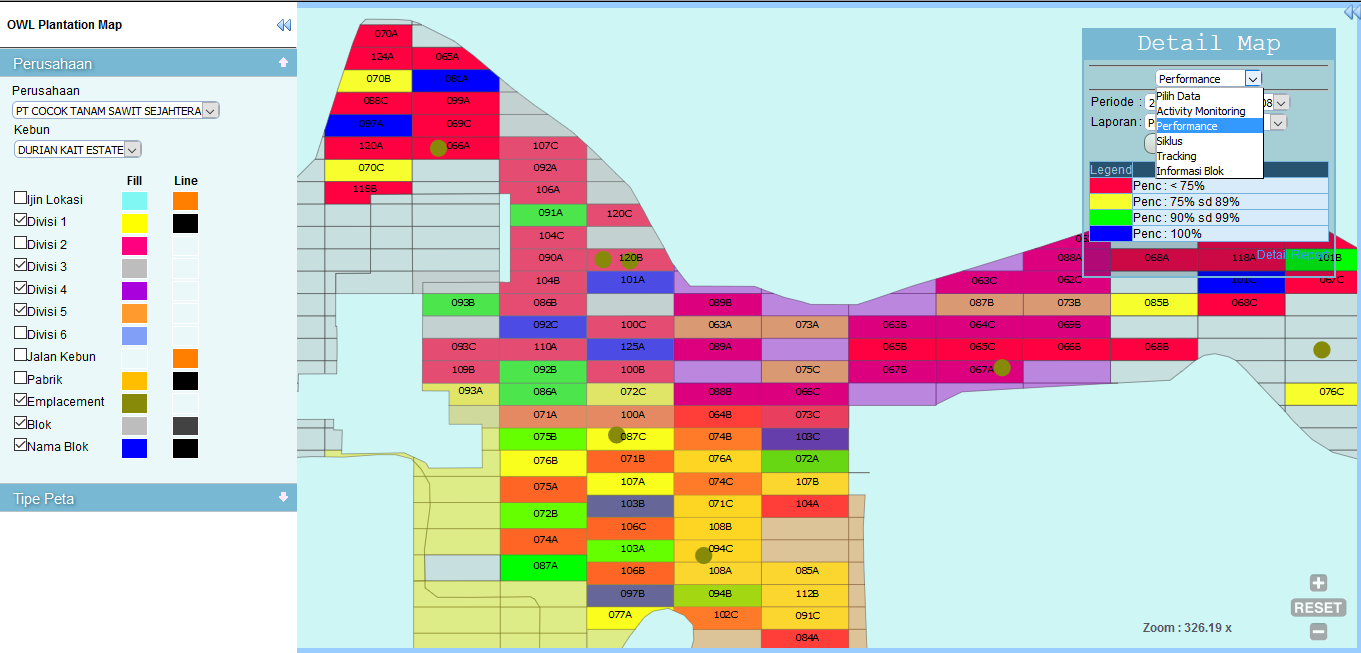 On Jan 2, 2016 OWL-Plantation System Business Intelligence released version 2.0:
Maps based and drillable graphical report. The difference with the previous version is that the new version already connected to a GPS tracking application.
The entire operational activity can be monitored from this feature such as costs, material usage, cycle, labor, production and even the position of the vehicle or the employees in the field.