OWL-Plantation released Mobile Apps for digitizing Foreman Work Book (BKM)
June, 1 2016

On June 1, 2016, OWL-Plantation officially released a new product called "Digital BKM".
OWL-Mobile application features uses the latest mobile technology, such as:
1. Location recording (GPS). With this feature, then either personnel or the vehicle can be monitored at any position.
2. BAR Code and QR Code. With this feature OWL-Plantation is ready to be implemented in companies that are already using or will use the Bar Code / QR Code.
3. Camera. All transactions can be submitted with evidence in the form of images and location. These were particularly useful in the examination of the results of work.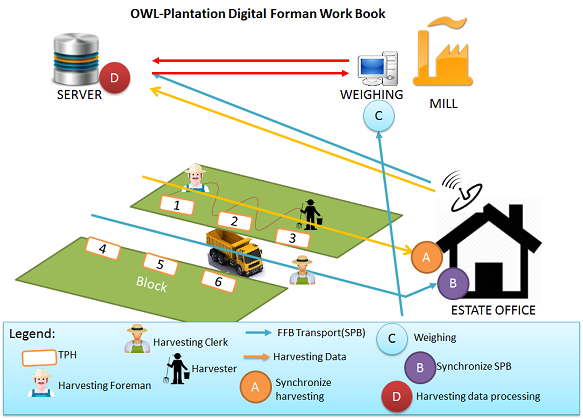 The benefit of this feature are:
Not required manpower for data input (Reduce labor)
Minimize data inconsistency due to double input (Data accuracy).
Increased speed of information from the field.